Top 6 Reasons to Hire a Corporate Event DJ in Brisbane
1. The music is the one of most important elements of any corporate event.
2. A professional DJ has experience in corporate event entertainment and knows how to entertain the crowd.
3. A professional DJ is reliable, so you can be sure they will show up on time and play all of your favourite songs.
4. A professional DJ will have a good reputation, so you know they are trustworthy.
5. Hiring a corporate event DJ is affordable, so you don't have to break the bank to make your event perfect!
6. A professional corporate event DJ will have an extensive song list, so all your guests preferences can be accommodated.
From hiring someone who has experience and access to different songs, to choosing the professional who has the proper equipment, there are plenty more reasons you should hire a corporate event DJ in Brisbane. Choosing the right corporate event DJ for your corporate event is a decision that you do not want to put on hold. The right DJ can help to make your event as amazing as you had hoped. The music sets the entire tone for the duration of your corporate event, with the right corporate event DJ being essential for your guests enjoyment.
Professional DJs can blend songs together to create the musical score of any type of event, setting the mood to ensure your guests are kept entertained. An experienced DJ will act as the back-up planner, working with your venue and the day-of-the-show coordinator to ensure that your timeline is in line. The DJ will work closely with your event planner, day-of-coordinator, or venue contacts to ensure that everything goes perfectly according to plan. A professional corporate event DJ will arrive at your venue ahead of time and set up the proper equipment in the best position to ensure optimum sound. A professional corporate event DJ will make sure that any details prior to your corporate event are in place.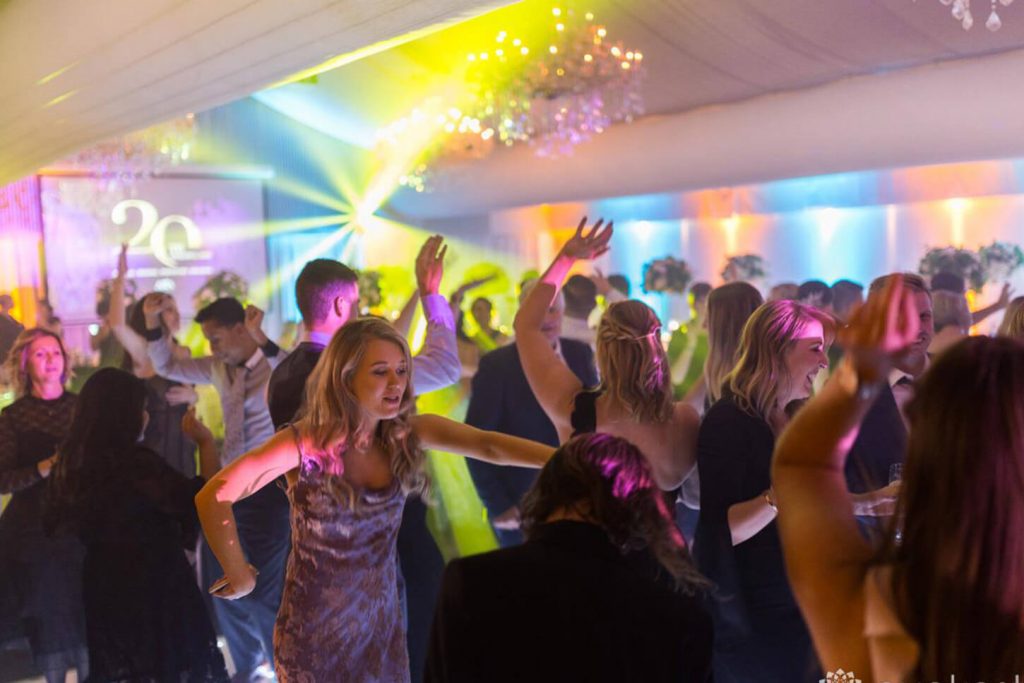 Professional corporate event DJs will have back-up equipment available in-house, along with technical support should there be problems. Professional DJs have all their own equipment, and the best ones will have backups and extra cables, etc., so that you do not get any broken speakers/microphones/etc. Modern professional corporate event DJs are even capable of doing on the spot mixes using DJ gear to manipulate and blend the music. Mitchell Price Music will dedicate hours upon hours before your event putting together the music, checking out the equipment, getting in touch with vendors, going through a schedule, etc., to ensure that nothing is unexpected. All our DJs love music and we will be picking your brain prior to the event to create the perfect playlist.
If you need a DJ for your corporate event, look no further than Mitchell Price Music. We can provide the highest quality service available and will be sure to leave your guests impressed! When it comes to private functions, corporate events, and everything in between, the team at Mitchell Price Music aims to offer an unparalleled standard of service.

We strive to create an unforgettable experience at every event, with a high standard of professionalism and commitment to each client's individual needs. Mitchell Price Music caters for all ages, tastes and music styles by providing a personalised service, with high attention to detail. Not only do we provide the music, we also offer lighting and speaker packages at competitive pricing. Mitchell Price Music specialises in upmarket, formal events where a premium feel & presentation is paramount. We are a perfect fit for any and all functions which require a high standard of professionalism.